San Diego was awesome. It was arty and scenic and very relaxing. In scrapping these photos I wanted to bring together the variety that can be art.
From these shops to those...
Stamps were used to decorate these pages. And some tissue paper kept from a purchase! Tags hidden behind photos hide my journaling.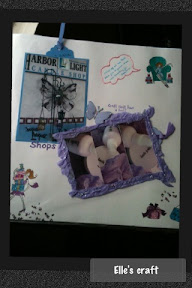 Gotta love shopping.