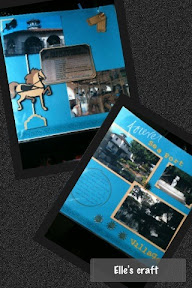 I really wanted to highlight the excellent carousel we found.
So I delved into my Cricut cartridges and found this great horse on Winter Wonderland. A few tweaks, a scourage thru the kitchen drawers to find a bamboo skewer and I have my own carousel horse to embellish the page.
A couple of stamped tickets cut out and attached and all done.