Sometimes it is fun to make cards that are a little more fun. This 3d card folds flat to post then pops out...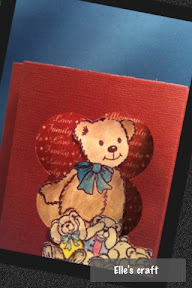 I love cute stamps but sometimes struggle to use them. These bears from Kaszazz came up a treat. At least I think so.
- Posted by Elle from iPhone!